Leading Australian Transport Organisation
Leveraging IoT to oversee and improve transport systems
Outcomex is the owner and creator of 365mesh which is a dedicated IoT platform. The 365mesh platform provides IoT solutions to Outcomex customers, and white label IoT solutions for industry partners and customers. 365mesh enters the market with a wealth of customer experience, specifically in the agriculture, smart cities, and transportation spaces. 365mesh is applicable across industries and provides multi-tenant white label opportunities. It supports multiple technologies and can connect almost anything from anywhere, with global coverage capabilities
365mesh and Outcomex are working alongside a leading Australian organisation to deploy tailored IoT solutions to allocated kerb side and taxi bays across multiple metropolitan suburbs. These bays are for modes of transport such as cars, bus and taxi services and pick up/drop off (PUDO) activities. Our solution helps improve area accessibility and manages people and traffic flow. This initiative addresses key challenges related to integrating multiple transport services by providing safe places to transfer between.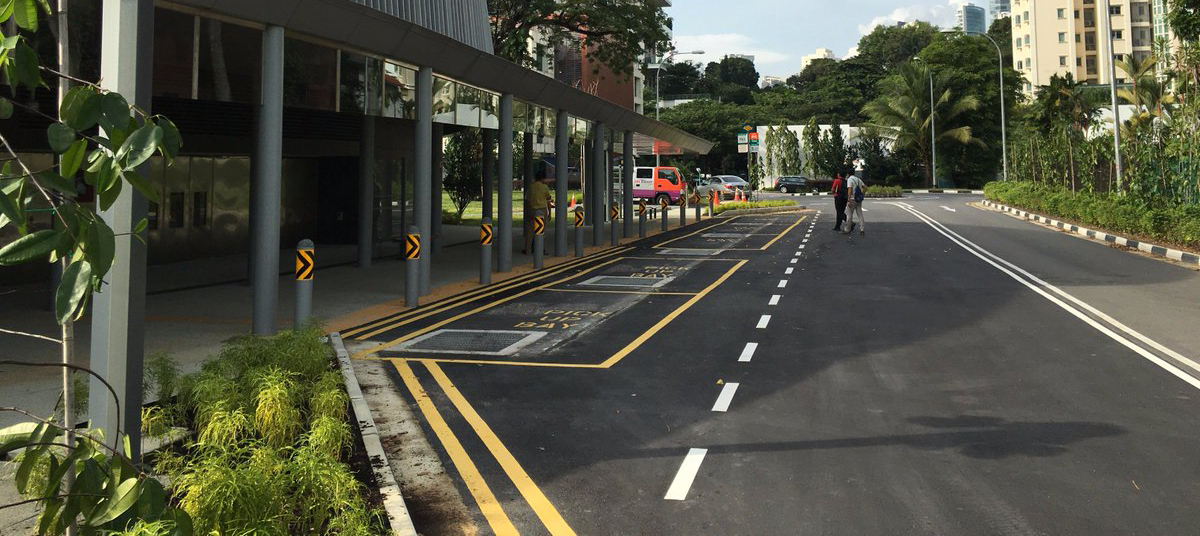 The client is a lead agency in the Australian transport industry. Their role is to lead the development of a safe, efficient, integrated transport system that keeps people and goods moving and connects communities. They are responsible for strategy, planning, policy, regulation, funding allocation and other non-service delivery functions for all modes of transport for their region including road, rail, ferry, light rail, point to point, regional air, cycling and walking.
They focus on improving the customer experience and contract public and private operators to deliver customer-focused transport services on the public's behalf. They also lead the procurement of transport infrastructure and oversee delivery through project delivery offices and industry delivery partners.
The client has a 40-year portfolio of initiatives and plans to improve the transport and mobility sector for its region. With Mobility-as-a-Service (MaaS) globally emerging, and economic and social shifts in the foreseeable future, the client needs to respond to the rapid changes with technology and innovation to create and maintain a safe, efficient, and reliable transport system.
One initiative involves using IoT to integrate multiple transport services to provide safe places for commuters to transfer between. The nature of allocated transfer bays shared between commuters and vehicles is always changing, so the client needed a way to efficiently oversee the network, keep up with the changes and improve the systems accordingly.
This initiative involves deploying TransportDeck which powered by 365mesh, to 70 allocated kerb side and taxi bays, allowing them to effectively oversee the way bays are being used.
At each site, the network is set up specific cameras to give them a clear view of the areas of interest, with the ability for object recognition and tracking technology to count people, vehicles, and monitor time durations. All the data collected is then processed into valuable figures, which is then sent to the application where the information is displayed on our internally built dashboard – TransportDeck.
Use cases in this project includes:
Pedestrian counting
Vehicle counting
Vehicle type recognition
Pedestrian wait time monitoring
Number plate recognition
Parking occupancy monitoring
TransportDeck offers real-time visibility and analytics allowing the client to make informed business decisions to improve area accessibility and to manage people and traffic flow.
Surveillance cameras
IoT
Networking
Cloud Services
Transportdeck Application
With our solution, the client can oversee transport networks, keep up with the changes and improve the systems accordingly.
Counting and monitoring wait times for pedestrians and vehicles will allow the client to assess the traffic and make changes to improve the area traffic flow. Detailed ride calculations which are derived from the number of people alighting and boarding buses and taxis will provide crucial data that will enable the client to make improvements to the transport system. Improvements include adjusting bus frequency and timetables to cater for peak hour commuters, allocating more taxi spaces, and adjusting pedestrian crossing times to ensure smooth traffic flow during peak hours.
Our camera capabilities also produce live-stream footage and screenshot images of the bays. The client can view these directly from the application to help them investigate unusual events or spikes in traffic trends. Footage will also supply additional meaningful information for taxi bays such as the identity of vehicle types using the taxi bays, including standard taxis, wheelchair accessible taxis (WATS), night taxis, and non-taxi vehicles.
The client can use the vehicle occupancy monitoring feature to gain information about parking occupancy rates, which allows them to adjust parking times to get optimal use from the parking spaces. Receiving alerts of when vehicles have stayed beyond the parking limit will help enforce parking limits and encourage parking turnover. As car share becomes a more popular means of transport in population-dense areas, knowing how often share cars are being used will help them decide whether to remove, add, or move car share parking locations for better facility utilisation.
Over time, all the data collected will give the client an accurate ongoing insight on how their taxi and PUDO bays are being utilised and assist them in making informed decisions on what to change and how to improve the bays to cater to the public's needs.
TransportDeck is powered by 365mesh a complete IoT solution catering to the transport and logistics industry. Where some technology and services providers only offer one component, TransportDeck provides end-to-end capabilities. This includes sensors and devices, network and connectivity, data processing, and the TransportDeck application.